Portfolio Static Website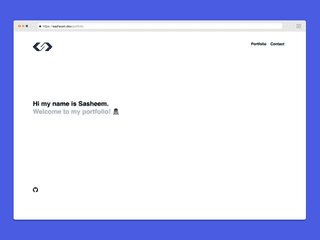 About this project
This project was previously set up using Google's Cloud Platform to run the backend. The contact form invoked a firebase cloud function to send an email when triggered by database write event.
Now my static site is backed by serverless aws lambda functions. I switched to this setup because I recently obtained my AWS Cloud Practitioner certification.
I created the mockups for each project using Sketch and designed the logo playing around with shapes in Sketch
Dev Stack
Gatsby JS
Styled Components
Netlify hosting
Amazon Gateway API
Amazon Lambda function
Sketch design tool
Resources
View my code here.